hello everyone ive recently bought my first vw van, it hasnt been on the road for 10 years and it seems to have spent alot of that time parked in a hedgerow as ive been pulling long bits of brambles out of the body in a few places. its currently a panel van but i want to convert it into a camper as well as sort the body and do a subaru conversion so it should keep me busy for a little while. her she is when i picked her up.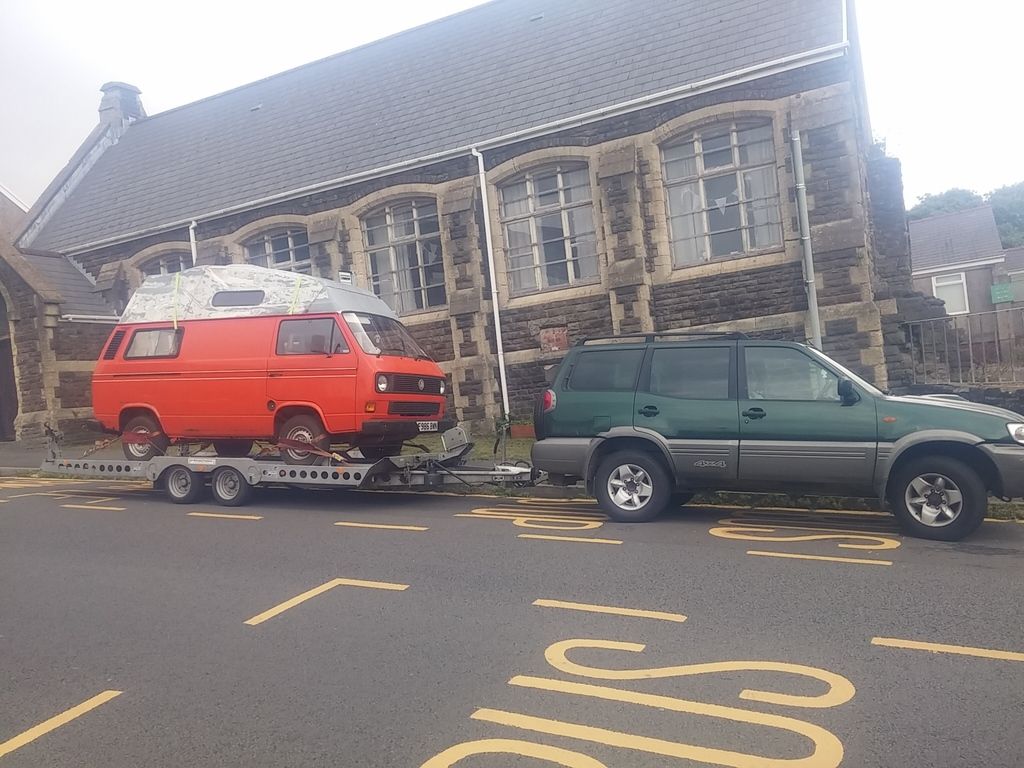 i had a quick look over and ordered a few bit from jk to get me started. i bought 2 tall rear arches, 2 lower rear corners and 2 cab steps. im going to tackle the drivers side first. i finished work at early enough today to make a start and more importantly as im working outside it wasnt raining. i took the cover off below the rear window and attacked it with a flap disk.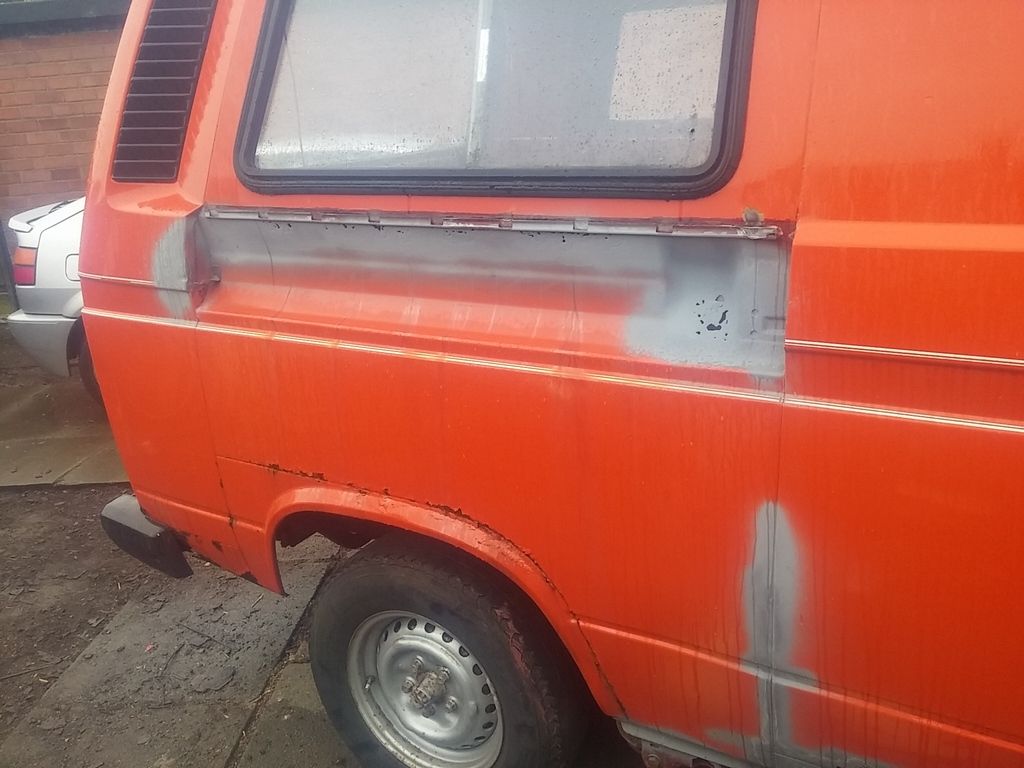 also went over the seams as they were plenty of bubbles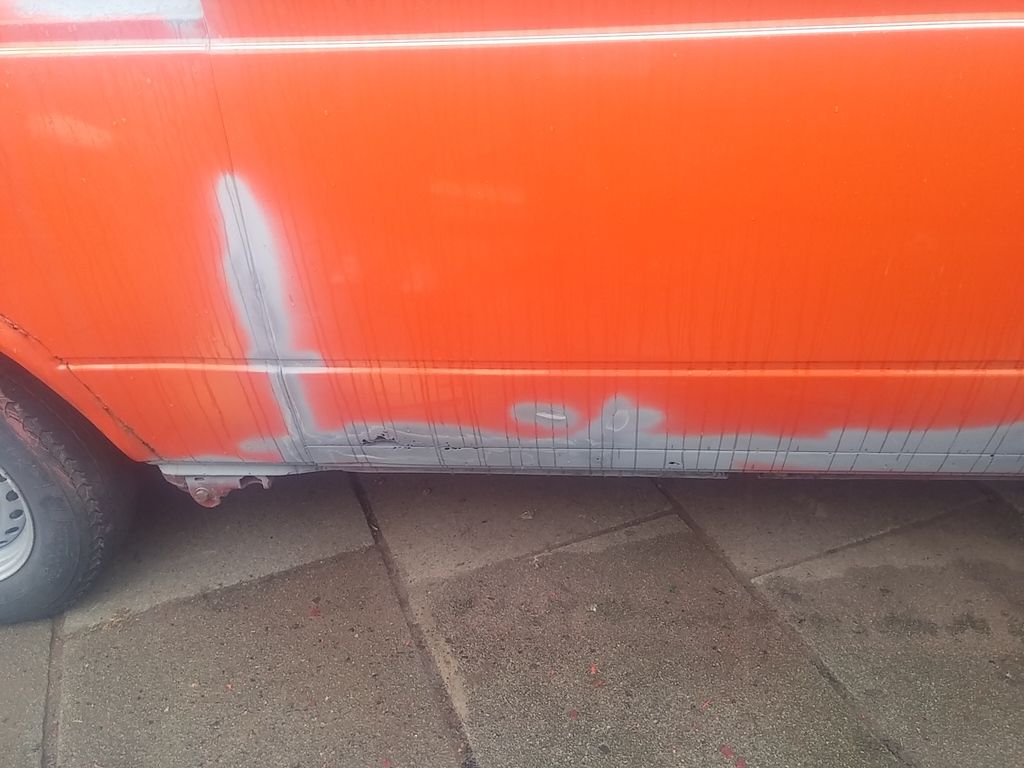 i managed to get the old wheel arch panel cut out and the new one test fitted in place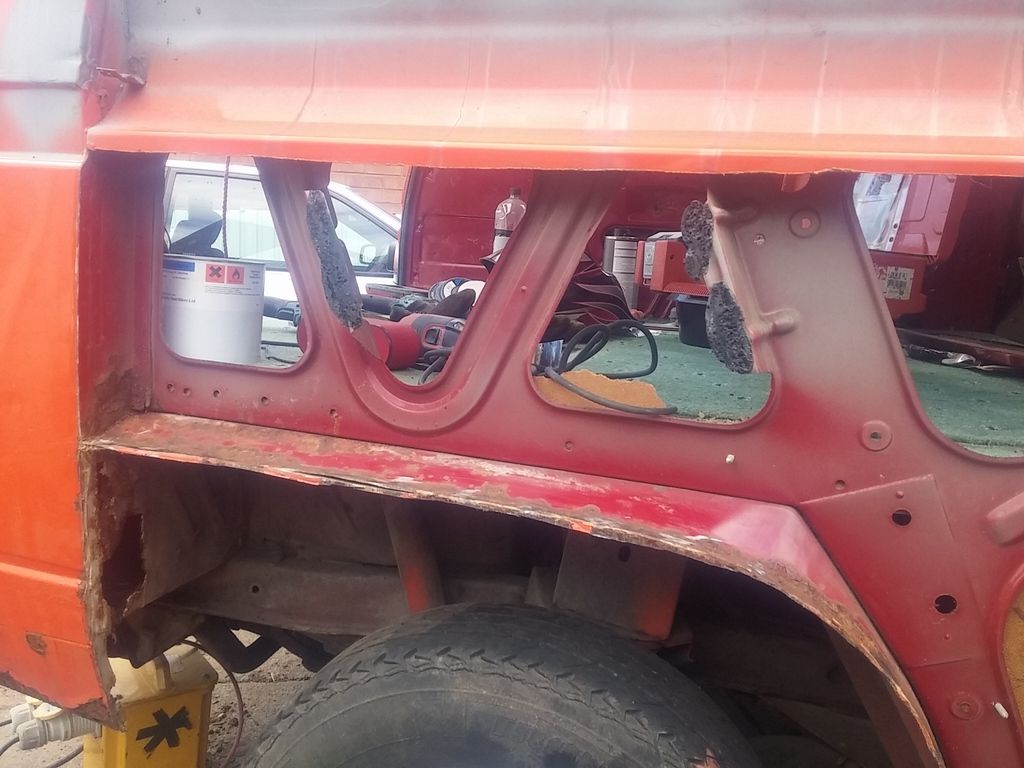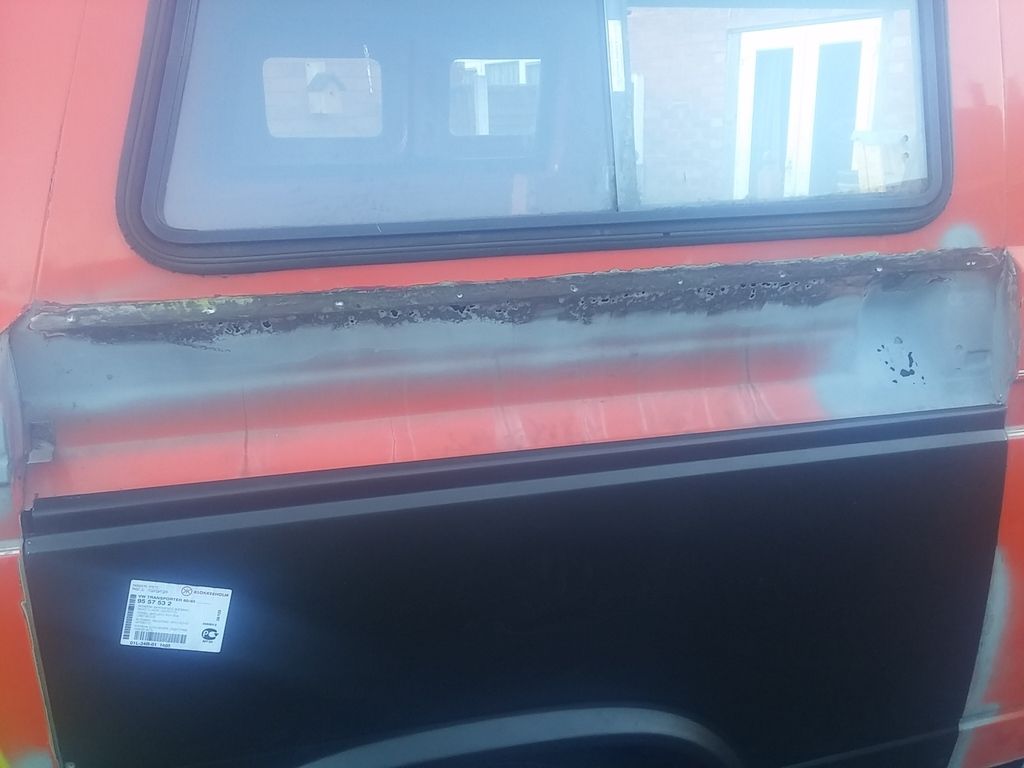 so the side panel is in pretty poor condition it looks like the little channel that holds the removable cover on has been holding water behind it which has rusted the panel. is this a common sort of issue? what is the best way for me to tackle this? is it possible to get a new rail to hold the removable panel on at the top or is it the sort of thing i should have a go a making myself?