I am trying to refurb my Swedish import 16" Syncro WBX doka, one piece at a time ready for Syncropendance. The plan is not to make a showroom finish van, rather go have a mechanically sorted truck that is reliable and capable - a proper dirty Syncro doka.
I bought it with some of the welding done, but there's plenty to do. It's a rough looking truck finished in hamerite silver
, but now has a stainless exhaust, stainless tank straps with associated welding behind tank completed, stainless fuel filter bracket, new tank sender and fuel lines, serviced driveshafts, brakes and engine. Work done largely by Simon TMT, although I have also done a a few jobs with the help of Jim San including gear linkage refurb, broken gearstick replacement and the removal of 10m of live cable some of which was tied to the tow bar.... It now has a Vindic from Jason Hugomonkey.
This is the latest job, removed with help from Jim (it's a half hour job they said...).
Refurbishment and rebuild by Aidan who kindly allowed me to "assist" and learn. The G gear had been getting up close and personal with the reverse gear and there were many, many other issues. I have changed the clutch, will change the clutch slave cylinder and starter motor since the box is out anyway. Hopefully of the weather improves it will be back in Sunday or Monday.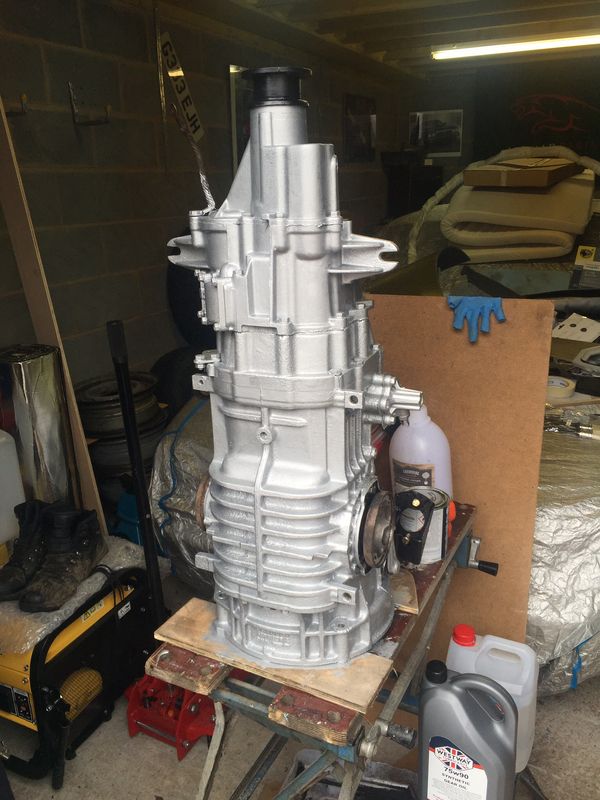 Next to rub back the Hammerite and repaint it NATO desert sand to protect it until I can get the bodywork sorted properly. Progress will be slow, but will happen.