I thought it was about time i introduced the 'new' syncro.
A friend of mine bought my old syncro that i had planned on converting to a fake Westfalia, or 'Festy' as i was going to affectionately call it.
That plan went out the window for reasons i would rather forget.
I bought this right hand drive factory high top, twin difflocker from a lad down the road from me. It popped up on ebay with no pictures so i was sceptical, but went for a look. Its all pretty much original which is exactly what i wanted after the last syncro.
Anyway, i jacked it up a little, put bigger wheels and tyres on it (obviously), started treating the small amount of rust, then decided it was time to build a bigger garage... One that could house the beast, and my other vehicles.
Pictures -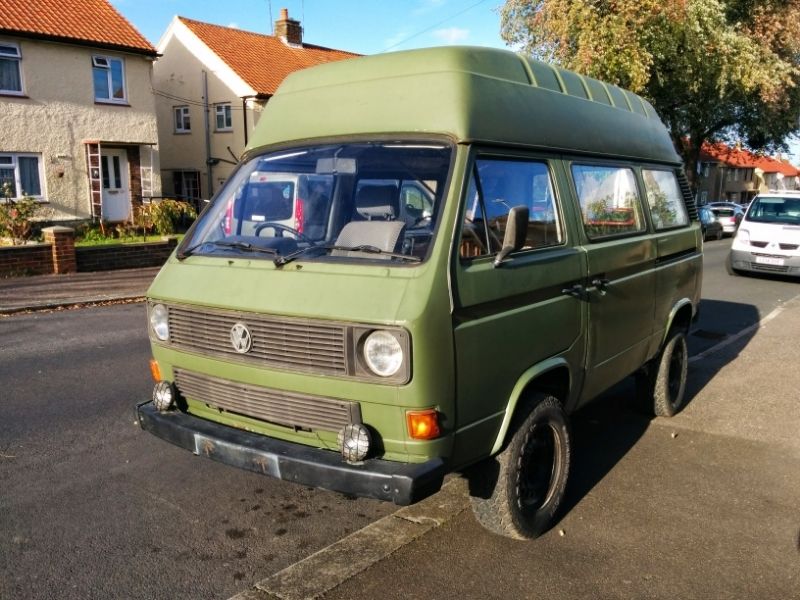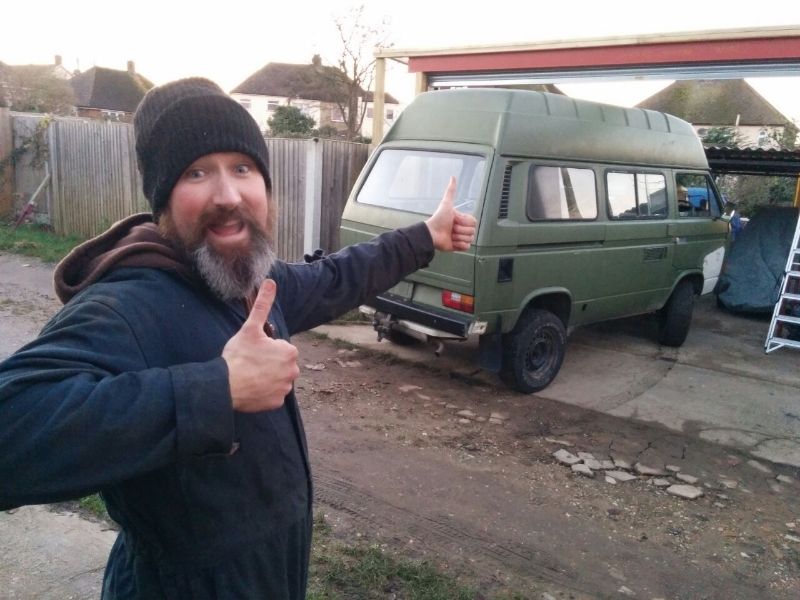 Anyway, there you have it... plans, we have completed the garage, are to get rid of the camo green, sort the interior (as the previous owner tore it out), get the little JX engine running sweet and driiiiiiiiiiive!