I've been tidying up my dashboard - I've fitted my PCB to replace the crumbling foil circuit board, and I'm working on adapting a diesel tachometer to work with a coil pulse from a petrol engine. So I've retrieved my original binnacle from the shed, because I will no longer need the knob in the middle of the right-hand window to adjust the clock. But my original binnacle has some issues - just like every other binnacle I've ever seen!
A couple of the corners are cracked/broken, and won't take a screw.
The mounting tabs on one side have both snapped off.
And on top of that, a couple of the screw holes in the corners of my speedo have broken.
To fix these various bits I've been making repair pieces using AutoCAD and my 3D printer.
First off - a repair piece for the broken binnacle corners. I made a piece that has an integral screw hole that can be glued to the outside of the binnacle.
To fit this I first needed to tidy up the broken corner. So I marked where I needed to cut away some broken plastic...
....then I Dremeled away the broken plastic...
...and finally I epoxied the repair piece in place...
Next up - a corner 'clamp' for the broken corners of the speedo. I designed it with an oval screw hole so that it would work on an unbroken binnacle corner and also on one where I've glued the above repair piece to the outside.
This part doesn't glue in place - it just screws down and clamps the speedo corners in place.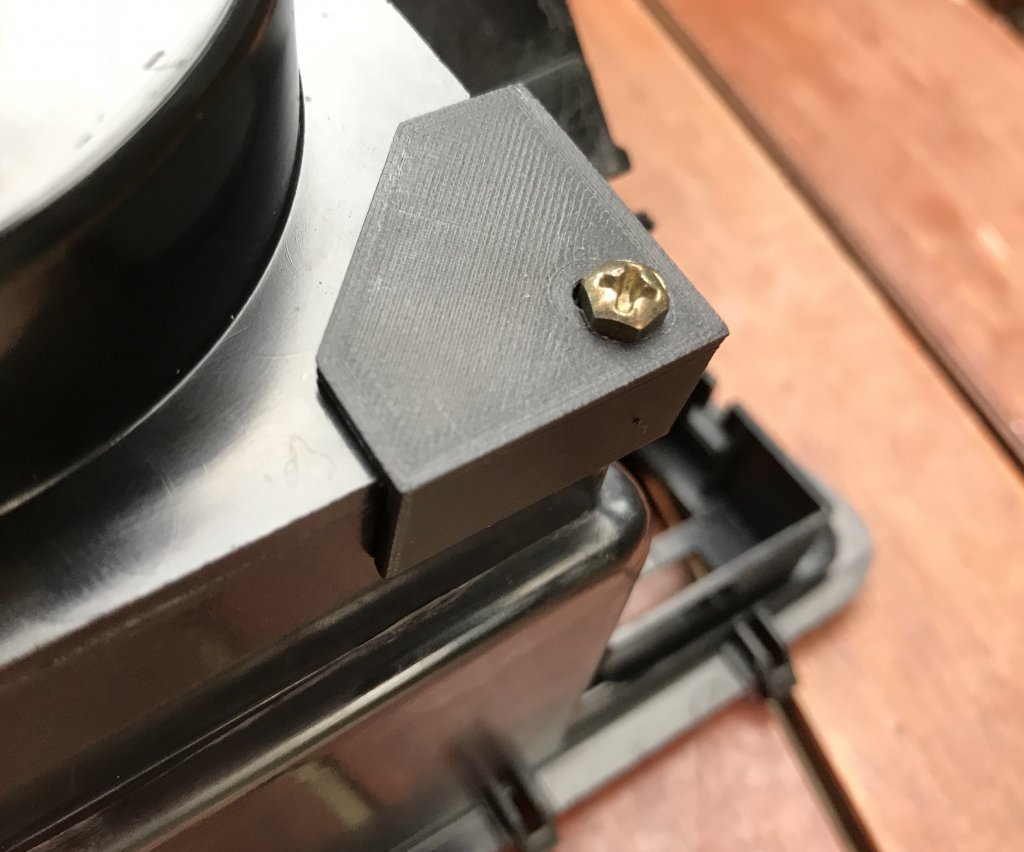 Finally, I made a repair piece for the binnacle mounting tabs. The mounting tabs are on a slight curve, so the repair piece is simply a clamp which stops the binnacle from moving in any direction. It should work no matter how much of the original tabs has snapped off. The original binnacle self-tappers aren't long enough to secure the clamp, so I've ordered some slightly longer ones. I've made the stepped section thick enough so that the screws can be done up nice and tight without putting any stress on the binnacle plastic.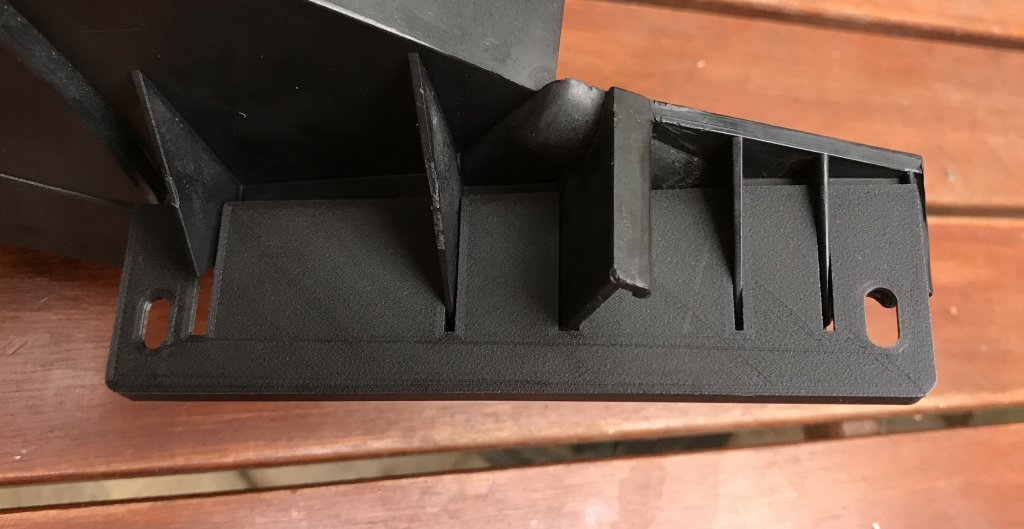 So if you see someone at Busfest snapping up all the broken binnacles, that'll be me, looking to rescue them with my repair pieces!