I've decided to do something about my dodgy
towbar
electrics. I've got intermittent, weak supplies to several of the lights, and I think I've found out why! Yuck!
So I've decided to go the whole hog and fit a towing relay instead - not really needed on this wiring from a simpler age, but it'll mean my towing electrics will get a nice fresh battery feed. So I've bought all the bits to repair the scotchlock damage and to tap the relay signal wires into new latched blade connectors at the light connectors.
But I noticed last night that all the wires I need go through this round connector (apart from the reversing lights which I think are the black+blue wires next to it).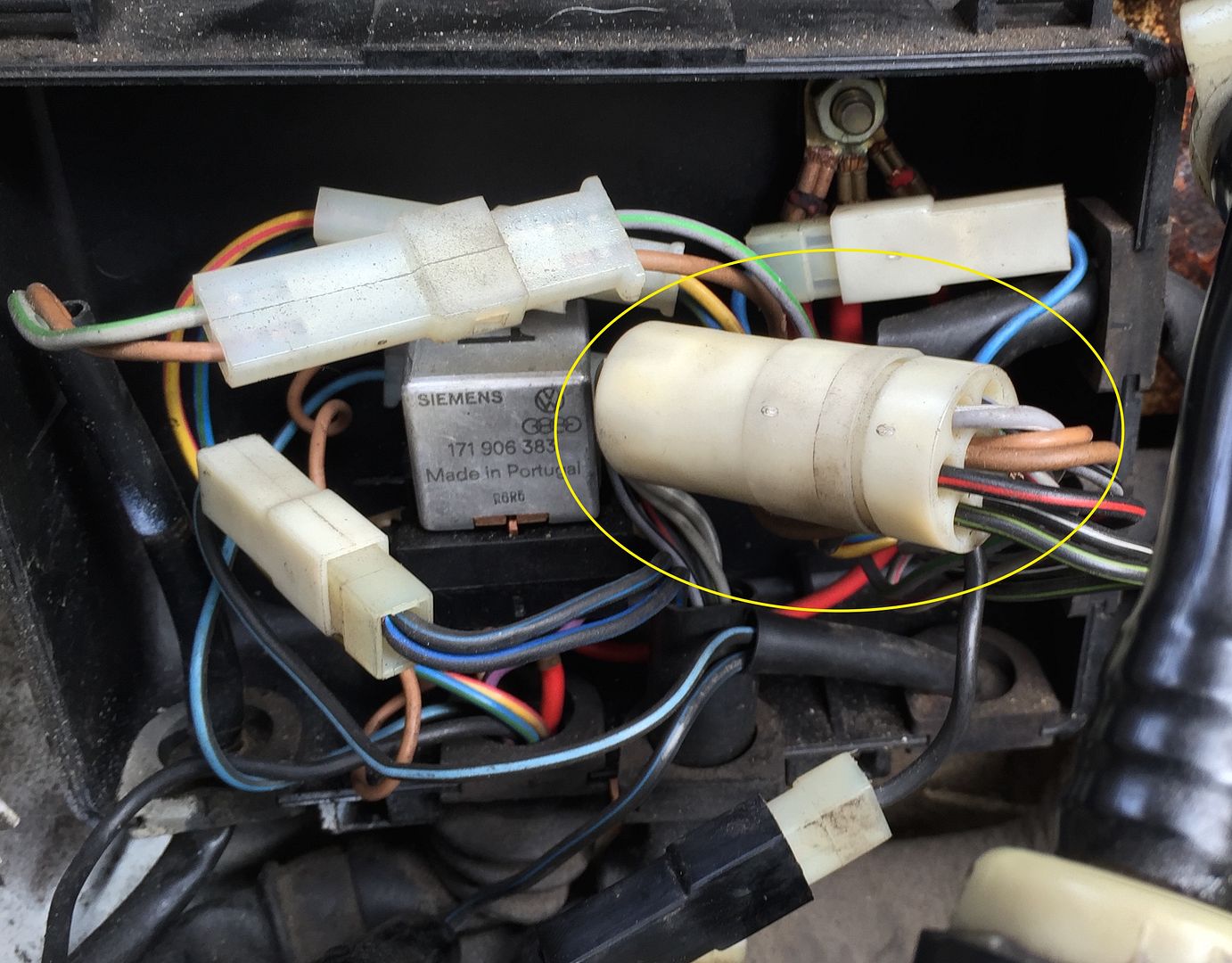 So the Obsessive/Compulsive in me is getting the better of me. It would be far neater if there was a gizmo that could sit between this round plug and socket to give me my relay signals. The battery feed to the relay will come from this box too, and the relay will sit nearby, so it would all be nice and neat.
So does anybody know if this plug and socket can be bought new? If not, I guess I could contact some breakers to look for that section of the loom. Is it likely to be common to any other cars?