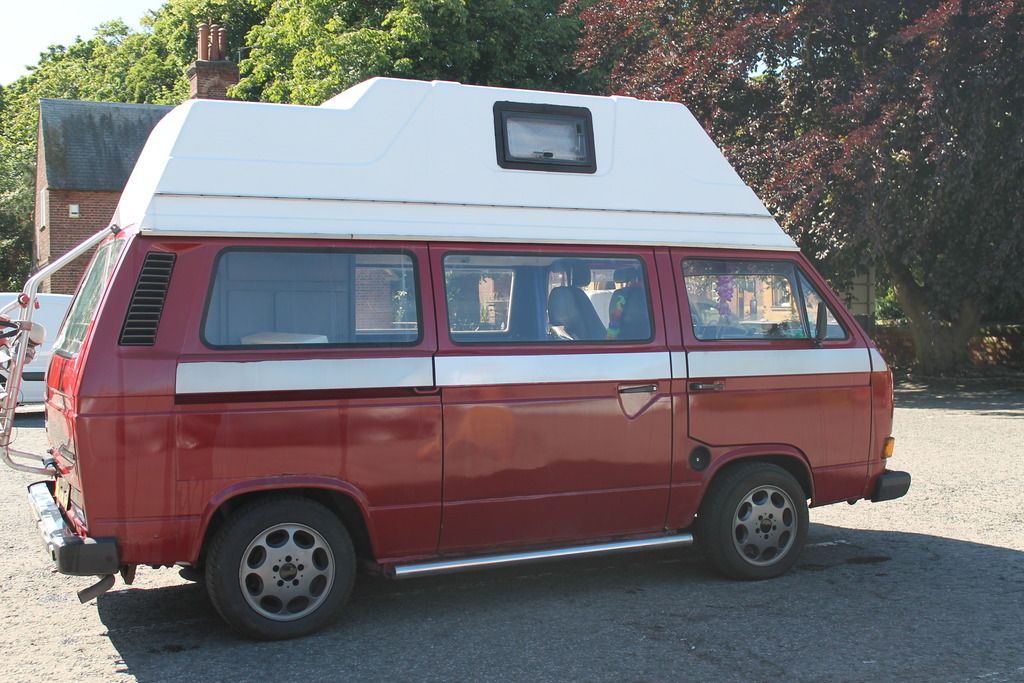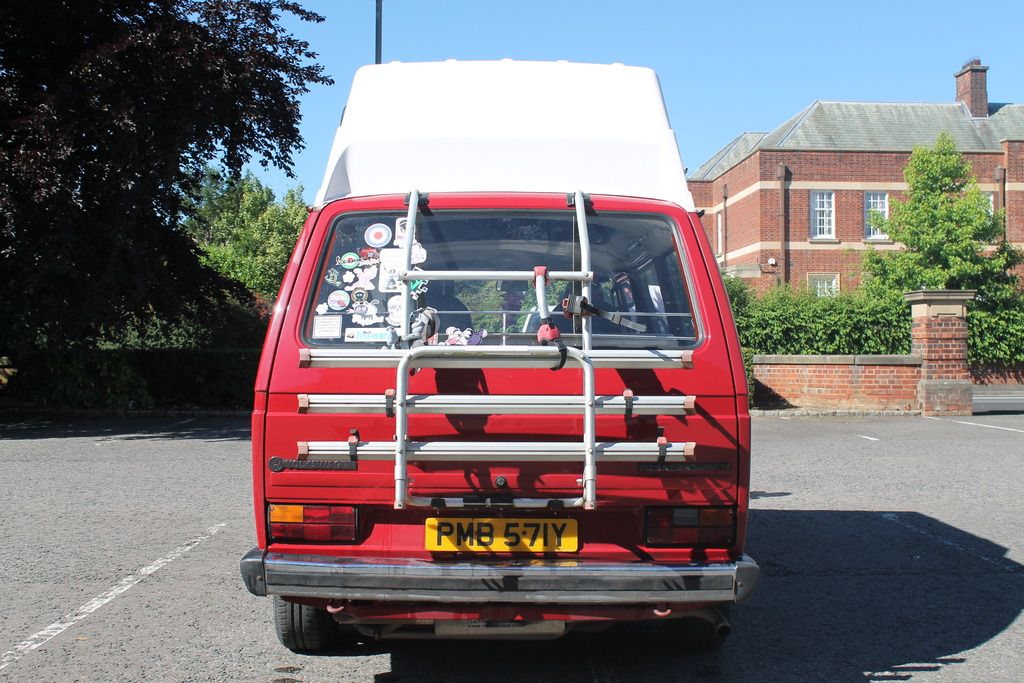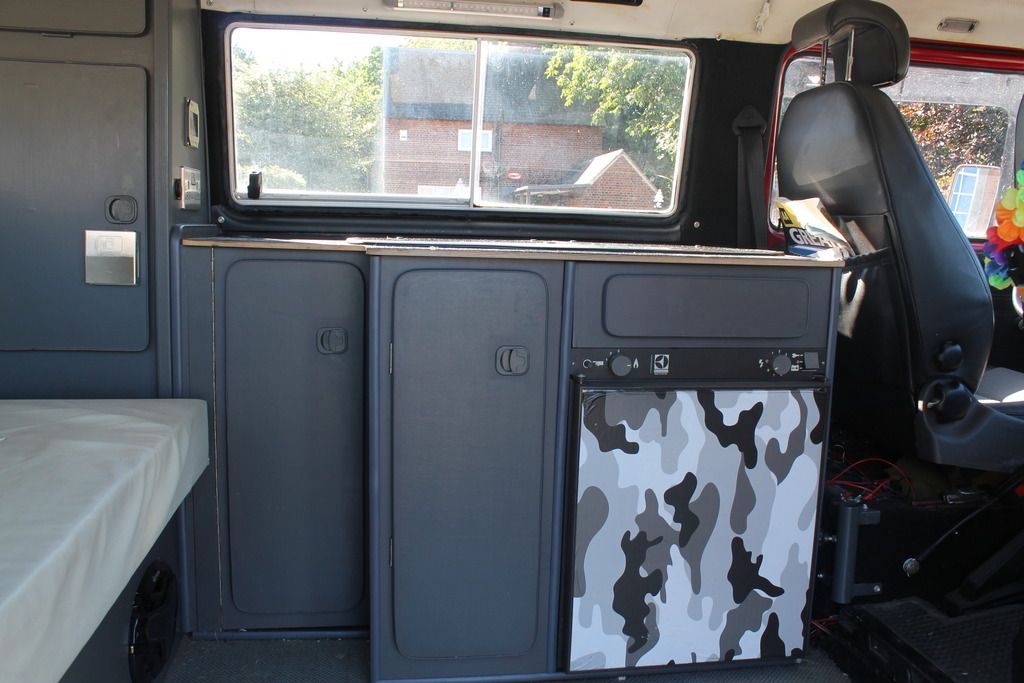 My red LHD 1983 1.9 wbx high top camper is up for sale. its got MOT til mid May so is set for the year of camping etc. its got 85k miles on the clock but ive had it for 6 years and can account for it since it had 75k miles. as for time before that I have no idea about how many miles it has done.
its got saab seats in the front; stainless exhaust from Tony Banks; weber carb; lowered 40mm bilstein shocks and springs; stainless side bars and merc dark grey teledial type alloys. its recently also had new dizzy and fuel pump. Ive had power steering fitted and this transforms the driveability of it.
Internally its got wardrobe, cupboards and bespoke kitchen unit in it which my mate did for me and is top notch. its got a pull out bed inthe roof which I used to sleep in with my eldest but we are both too old for that now - comes with foam for bed base. (I'm over 6 foot so shows how much room there is). There is also a 3/4 rock n roll bed so it could sleep all 4 of us no problem. its also got a 3 way fridge (gas doesn't work though), Smev hob and sink, water pump and waste fitted, hook-up and sockets and a big cupboard at the front so it really is a very functional camper. Its also got Bluetooth stereo and decent speakers. it also has some paisley internal blinds (which may not be your cup of tea but obsession of mine).
Its wired up for solar panel so it has control panel and regulator and wiring. I use that to keep driver and leisure batteries topped up.
Mechanically it is sound. It used to be a problematic starter but now it starts first time every time since new carb and dizzy. It is 5 speed and is neither the slowest or fastest T25 you will ever see. with the lowered suspension it sits well (its as per Brickwerks recommendation at 40mm and their suspension kit).
I have spent loads on it over the years and have had bodywork done on it and if I keep it I will do some more at the end of the year. So its not in perfect condition bodywise but they seldom are given their age. I have loads of receipts and records for the work done.
I am selling it because we have a big tent and we use that more than the van. I still love it for my lads weekends and festivals but it doesn't really justify it so looking for a crewcab for me as lads van and as workhorse for tent and maybe cara van at later stage - getting old!
I have spent loads but know you don't get your money back so I'm not being daft about asking price (well I don't think so anyway) at £5,500.
I'm in northallerton, north Yorkshire.