Heads back on, & new cambelt fitted, my EJ25 was out of an Auto so didn't have the cambelt guide so got one from RJES & fitted.
A/C Engine out.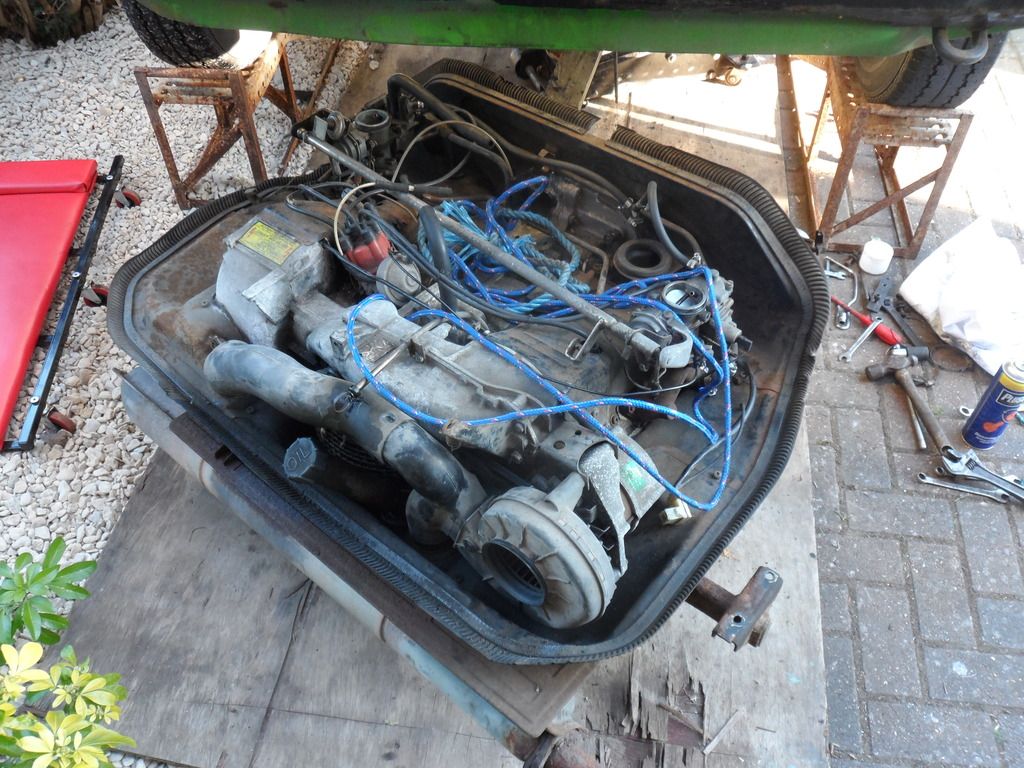 .
Engine is on ebay finishes tonight so hopefully will be out of the way soon.
Now to finish off the Subaru engine & swap the bellhousing on the gearbox for the RJES one.